Combine Sales & Marketing Into One Team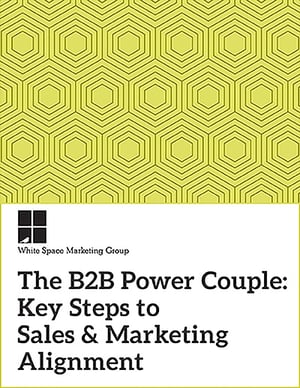 Companies with fully integrated sales and marketing departments experience an average of 32 percent annual revenue growth, while companies that fail to do so, experience a 7 percent decrease. Aligning both departments can seem overwhelming, but when aligned, can generate revenue out of the marketing cost center and bring more value to the company.
In this ebook, you'll learn how to align sales and marketing by:
Building and implementing a pilot program
Defining mutual goals and specific roles
Creating useful content to support your campaign and enable your sales team
Selecting the best channels for your campaign
Download this ebook to take the first step to becoming a well-aligned organization.