Improve lead quality and increase revenue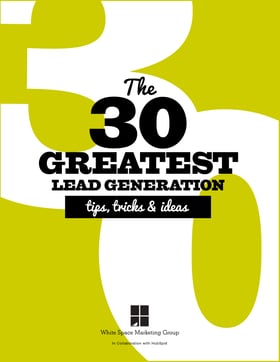 As marketers, the goal is to get people to say "yes" to our offers. Transform your marketing by generating online leads, both high in quantity and quality. Creating great offers, calls-to-action (CTAs), landing pages, and forms – and promoting them in multichannel environment, helps to keep the funnel full of sales prospects.
Explore best practices for every aspect of lead generation to help bolster your conversion rates. In this ebook, you'll find out what goes into a best-of-class lead generation engine. Gain insight on how to create:
Irresistible offers
CTAs that make a difference
Landing pages that convert
Optimized forms
Multichannel lead generation
Learn how to reduce your cost-per-lead while delivering high-quality prospects to your sales team.