Transform your website into a lean, mean, selling machine.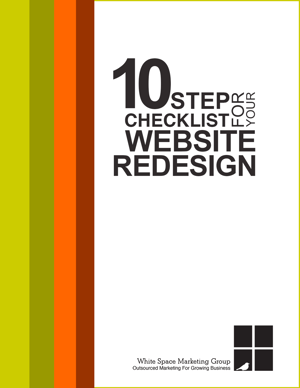 Visitors to your website are looking for solutions to their problems. Your website should communicate how your products and services help them do their jobs better, faster, and cheaper. When redesigning your website, it is critical to keep your audience in mind and think about all the customer journey. It can be easy to get caught up in how your website looks, but in order to keep your visitors engaged, you need to make them aware of the value you bring to them.
In this ebook, you'll learn to:
Determine the role of your website and set goals
Benchmark your existing site traffic to determine realistic metrics for success
Develop content that attracts the right traffic and leads
Craft website content based on customer needs
Download our website redesign checklist to make sure your site is fully optimized.